Wall and Flooring Systems that Stand the Test of Time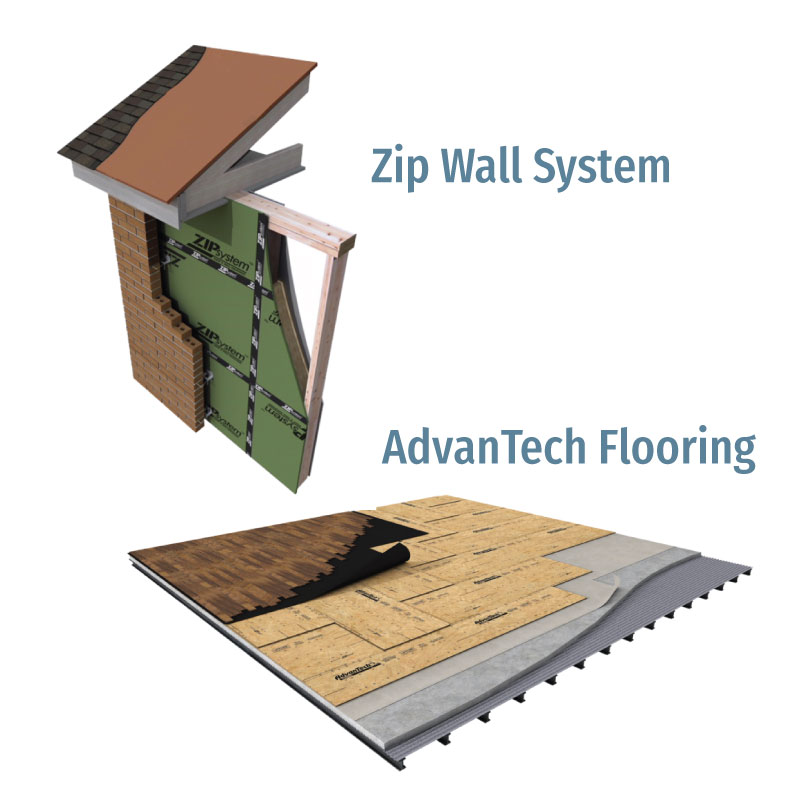 CB JENI Homes feature technologically advanced products to provide a quality home for years to come. Two products that are typically found in custom homes and are now standard in all CB JENI Homes are the Zip Wall System and AdvanTech Flooring.
Zip Wall System
Zip Wall is the "green sheathing wall" that streamlines the weatherization process with barrier that provides extra structural support, built-in energy-efficiency, keeps moisture out and reduces air leakage, while allowing panels to properly dry.
AdvanTech Flooring
Each CB JENI home is equipped with AdvanTech flooring, which delivers strength, moisture resistance, quality and consistency that plywood can't match. Every strand of wood inside AdvanTech floors is coated with moisture-resistant resins so when cut, AdvanTech panels won't swell, warp or delaminate.