Save and compare homes and floorplans with your CB JENI account
CB JENI Homes
Riverset
Garland
---
Now Selling
Living in Garland, TX
Garland, Texas presents the best of suburban living and urban experiences. An abundance of outdoor pursuits, the excellent Garland ISD, a thriving arts program and consistent growth make Garland an award-winning place to call home. The city's accolades include ranking in SmartAsset's "Best Cities for First-Time Homebuyers" and "Top Cities for Purchasing an Affordable Family Home" as well as HomeCity's "Best Cities to Live in Texas."
With more than 2,880 acres of parks and greenspaces, a natural forest preserve and the 22,000-acre Lake Ray Hubbard, Garland invites you to explore the great outdoors. Hike or bike across a sprawling trail. Enjoy fishing, skiing, relaxing or recreational boating on one of the largest lakes in north Texas. Tee off on 600 scenic acres at Firewheel Golf Park. Take in public art walking trails and performances at the Granville Arts Center. Indulge in dining and shopping in downtown Garland and Firewheel Town Center.
Select Savings in Garland, TX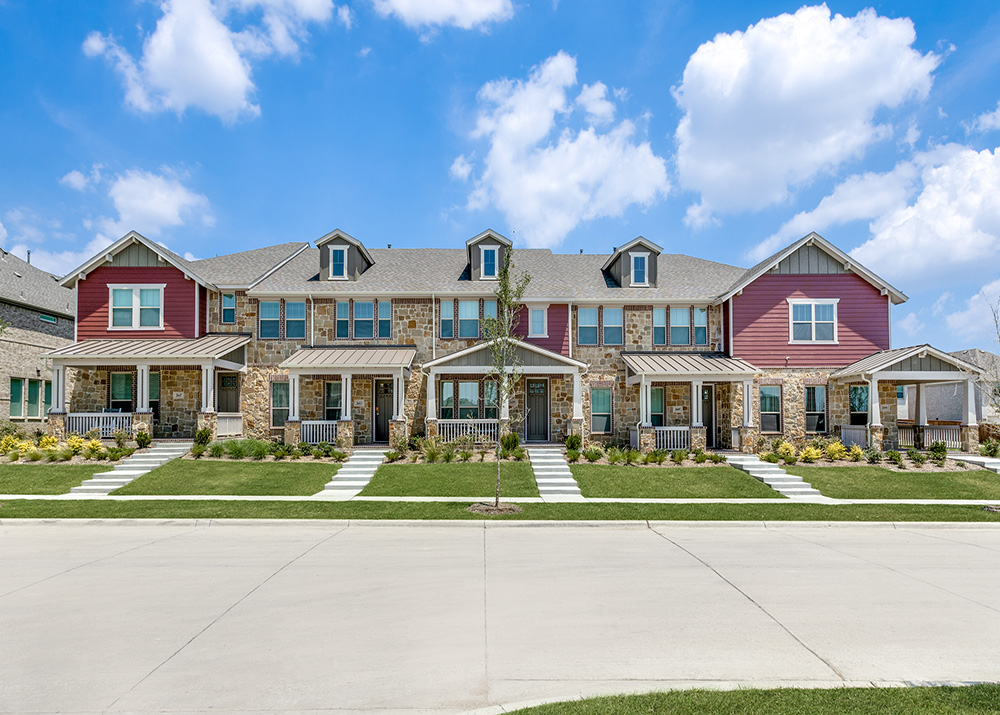 From the mid $300s
Riverset
Garland, TX
---
Ask us about financing incentives on quick move-in homes!
---
BHOME MORTGAGE | CB JENI 3-2-1 BUYDOWN FINANCING DISCLAIMER
* Promotional offer is available on select CB JENI homes to close and fund by December 31, 2023. For example, on an FHA 30-year loan, with a sales price of $398,990, loan amount of $385,025, a 3.5% down payment, closing fees of $11,380, a 760 FICO score, with a note rate of 7.5% | 8.506% APR, the monthly buydown principal and interest payments are as follows: Year 1 – payment of $1,985.00 calculated at 4.5%; Year 2 – payment of $2,224.38 calculated at 5.5%; Year 3 – payment of $2,476.20 calculated at 6.5%; and Year 4-30 payment of $2,739.26 calculated at 7.5% for the life of the loan. Example includes principal and interest only. Does not include property taxes, hazard insurance, mortgage insurance, or HOA dues. An escrow account is created that the seller deposited money in to "buydown" the difference in the subsidized monthly payment amount and the note rate. Available on CB JENI Homes financed by BHome Mortgage with purchase contracts signed 11/1/23, or later, and must close within 35 days. This offer is available for a limited time on select properties and can be stopped at any time without prior notice. The buydown option is not available for all loan programs or all loan amounts. Available for CB JENI Homes qualified home buyers. Contact your RMLO for current pricing. Example terms available as of 10/30/23. Home buyers can refinance their new home with BHome Mortgage between 6-18 months from their home's purchase, and not have to pay any closing costs associated with the refinance. Zero.
Buyer may not combine this offer with other offers published by CB JENI Homes. Offers, plans, prices, and availability are subject to change without notice. See Community Sales Manager for details.

**Pricing and promotions are subject to change at any time. Please see community sales manager for more info.

---