Save and compare homes and floorplans with your CB JENI account
CB JENI Homes
Heritage Creekside
Plano
---
Grand Opening
Living in Plano, TX
Living in Plano, Texas is an invitation to experience a lifestyle perfectly balanced between recreation and relaxation. Located just a short drive from downtown Dallas and boasting a collection of world-class business parks, Plano has a national reputation as one of the best places for professional families to live and work. Previous recognitions include spots on WalletHub's "Happiest Cities in America" and "Safest Cities in America" lists as well as U.S. News and World Report's "Best Cities in the U.S. to Find a Job" list.
Here, you will find an exemplary school district in Plano ISD as well as excellent private school opportunities. Work among Fortune 100 companies and large private employers in global business centers, including Legacy Business Park, Granite Park and International Business Park. Explore more than 80 highly-ranked parks, 98 miles of trail space and the sprawling 200-acre Arbor Hills Nature Preserve. Enjoy shopping afternoons and dining destinations for any occasion with a collection of curated brands and restaurants within Legacy West, The Shops at Legacy, The Shops at Willow Bend, Lakeside Market and more.
Select Savings in Plano, TX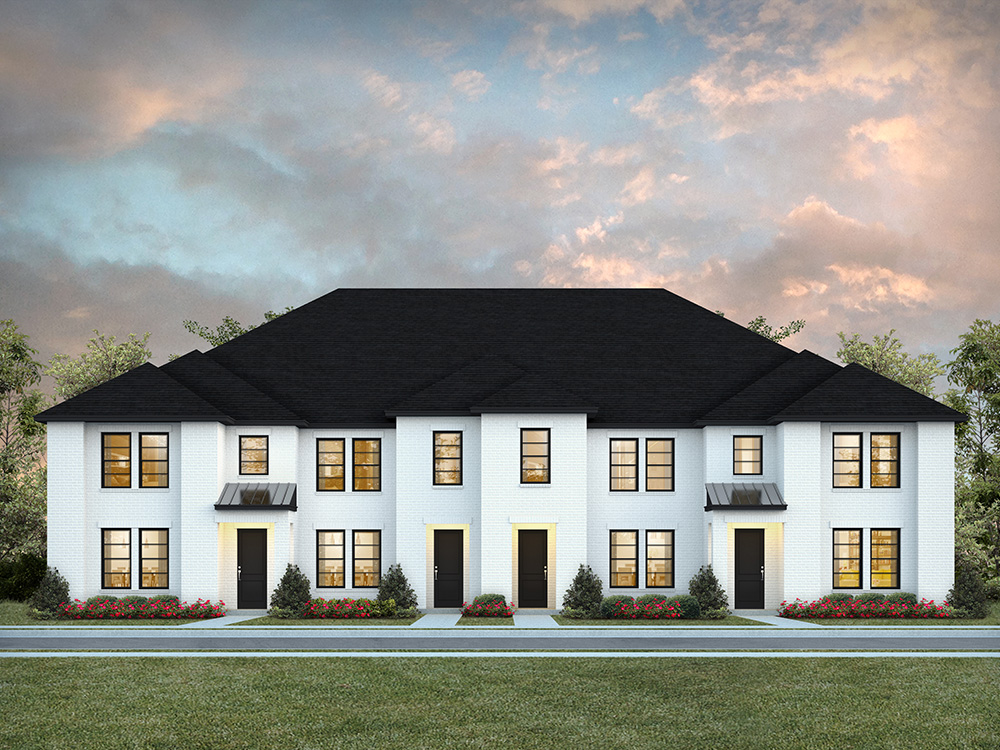 From the mid $400s
Heritage Creekside
Plano, TX
---
Ask us about special incentives on quick move-in homes!
---
BHOME MORTGAGE | CB JENI 3-2-1 BUYDOWN FINANCING DISCLAIMER
* Promotional offer is available on select CB JENI homes to close and fund by December 31, 2023. For example, on an FHA 30-year loan, with a sales price of $398,990, loan amount of $385,025, a 3.5% down payment, closing fees of $11,380, a 760 FICO score, with a note rate of 7.5% | 8.506% APR, the monthly buydown principal and interest payments are as follows: Year 1 – payment of $1,985.00 calculated at 4.5%; Year 2 – payment of $2,224.38 calculated at 5.5%; Year 3 – payment of $2,476.20 calculated at 6.5%; and Year 4-30 payment of $2,739.26 calculated at 7.5% for the life of the loan. Example includes principal and interest only. Does not include property taxes, hazard insurance, mortgage insurance, or HOA dues. An escrow account is created that the seller deposited money in to "buydown" the difference in the subsidized monthly payment amount and the note rate. Available on CB JENI Homes financed by BHome Mortgage with purchase contracts signed 11/1/23, or later, and must close within 35 days. This offer is available for a limited time on select properties and can be stopped at any time without prior notice. The buydown option is not available for all loan programs or all loan amounts. Available for CB JENI Homes qualified home buyers. Contact your RMLO for current pricing. Example terms available as of 10/30/23. Home buyers can refinance their new home with BHome Mortgage between 6-18 months from their home's purchase, and not have to pay any closing costs associated with the refinance. Zero.
Buyer may not combine this offer with other offers published by CB JENI Homes. Offers, plans, prices, and availability are subject to change without notice. See Community Sales Manager for details.

**Pricing and promotions are subject to change at any time. Please see community sales manager for more info.

---