Own Your Future: How ARM Financing Can Help You Become a Homeowner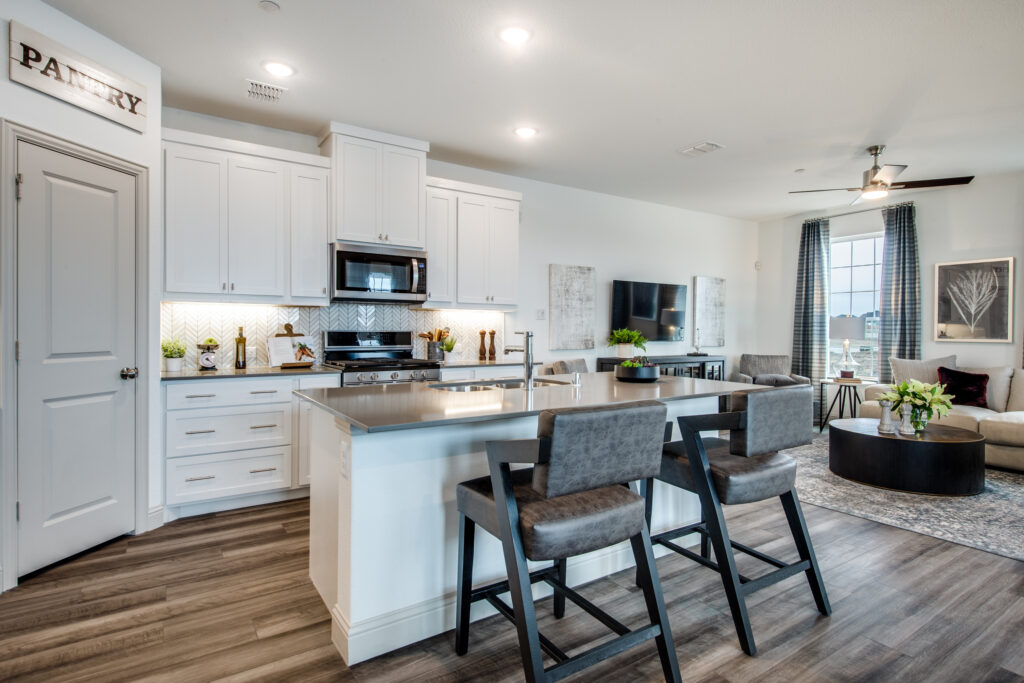 Hopeful homebuyers are watching the real estate market intently. From historically low interest rates last year to shrinking inventory and rising home costs, buyers are now seeing interest rates creep up again in 2022. Many wonder if homeownership is still within their reach.
But you don't need a crystal ball or sudden financial windfall in order to make a practical, wise investment when buying a home. Options like adjustable-rate mortgages (ARMs) mean buying a house can become a reality.
"For a townhome buyer, an ARM is a great option," said John Olson, Managing Director of Green Brick Mortgage, a partner with Dallas-Fort Worth townhome builder CB JENI. Data shows that most buyers stay in their first home for eight years or less, and 31% of millennials plan to live in their first home less than five years. Along with that timeline, an adjustable mortgage is typically a five-year or seven-year rate and can offer affordable solutions for home financing.
In the past, homebuyers were unsure about ARM loans due to already low fixed-interest rates. But rising building costs and low inventory mean higher home prices, so the spread between fixed-rate and adjustable-rate mortgages makes a difference in affordability.
What's an ARM?
An adjustable-rate mortgage, or ARM, is an alternative to traditional fixed-rate mortgages. ARMs are offered at a lower interest rate for a shorter period of time, then adjust either up or down depending on the market index.
According to Green Brick Mortgage, advantages of an ARM include:
Lower starting interest rate
Lower starting monthly payment for the initial fixed-rate period
Potential to afford more house for your buck
Possibility of paying less in return in favorable market conditions
To address some of the concerns of choosing an adjustable-rate mortgage, Olson says buyers can rest assured that they won't see their rate balloon or face huge penalties.
Borrowers are given plenty of notice (60 to 90 days) of when their rate expires, giving them time to either stay in the ARM or refinance, which can be done anytime during the loan. If the interest rate for fixed mortgages dips substantially, homeowners can refinance to lock in a lower rate for a longer term. Plus, the ARM interest rate is capped on how much it can increase after the initial loan term: 2% in the first year, 1% in subsequent years, and 5% over the initial rate for the lifetime of the loan.
Olson also noted that Green Brick Mortgage is helping qualified buyers secure ARM financing with a menu of options, including a long-term lock1, which secures their interest rate after approval2 while they house hunt, and a refundable deposit.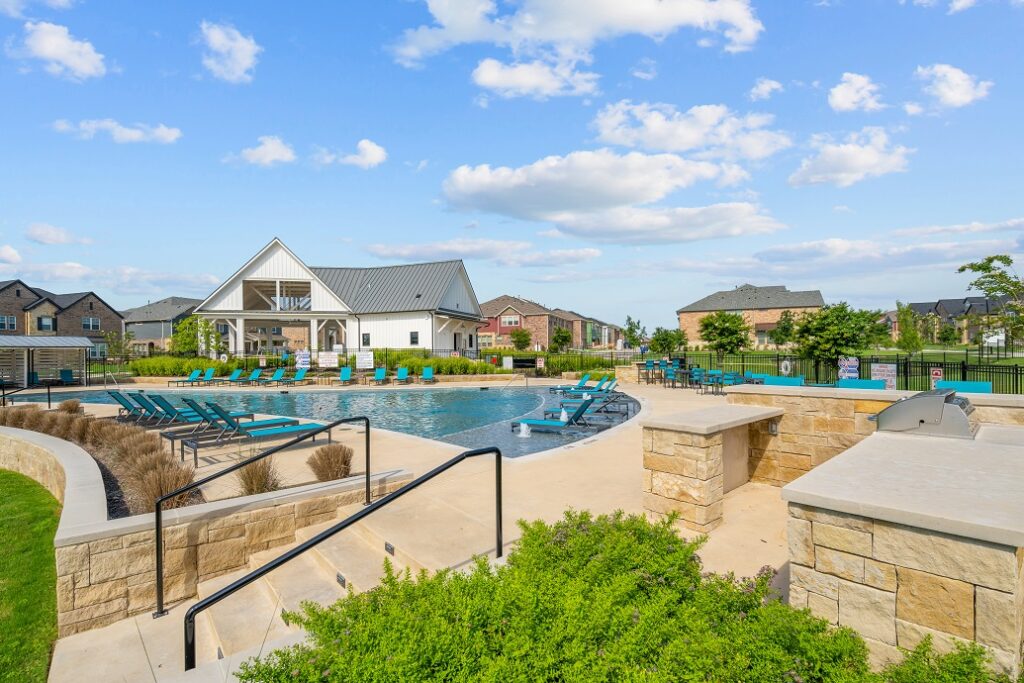 Investing Now in the DFW Housing Market
The Dallas Metroplex has gained 1.2 million residents over the past decade, and it's poised to surpass Chicago in the 2030s to become the third-largest metro area in the U.S. With the influx of people moving to DFW for job opportunities and its top-ranked quality of life, CB JENI Director of Sales Rebecca Gibson says waiting out the market may not be the best bet. Now may be the prime time to buy, as property values hold steady and even continue to grow as demand swells.
During the housing bubble of 2007-2008, the inventory was high and investors were often buying numerous houses in neighborhoods to rent or resell. Now, says Gibson, individuals and families are moving to the area to live and work. Families are eager to purchase from available inventory, committed to settling into a lifestyle that invests in neighbors and home. Additionally, interest rates3 15 years ago were more than 6% and 20 years ago averaged 6.54%, so waiting on a dip in rates may be a gamble.
Potential Savings from ARMs
So, how much can an ARM truly save buyers compared to a 30-year fixed mortgage? For potential monthly savings, consider this scenario:**

The potential savings add up to thousands over a five-year ARM and could go toward costs of groceries, gas, or travel. Further, continuing to rent is a costly option, without the benefit of investing in something of your own that can increase in value. For renters over the past year, DFW rent prices increased by double-digit percentages. For example, Arlington increased 13.9% and Frisco rent prices grew a whopping 22.4%.
Becoming a proud homeowner in the growing North Texas market solidifies your investment. CB JENI is a top townhome builder in DFW, specializing solely in building quality, modern-living townhomes for new homeowners, young professionals and families, retirees who are downsizing, and people who are on the go.
Beyond the draw of a lock-and-leave lifestyle with no outside maintenance, CB JENI townhomes are built in the most sought-after Dallas suburbs including Frisco, Plano, McKinney, Arlington, Haltom City, Garland, and Argyle. Plus, new CB JENI townhomes are coming soon to City Point in North Richland Hills, Celina Hills in Celina, and the highly-anticipated, master-planned Painted Tree community.
Look for a CB JENI community that suits your lifestyle, and call our partners at Green Brick Mortgage for an appointment to find out how you can afford your own home today.
———————————-
1Extended Lock Options requires additional fees and restrictions. Contact your Green Brick Mortgage Loan Officer for more details.
2All loans subject to final credit approval and acceptable property. Conditions and restrictions may apply.
3Based on 30-year fixed rates from Freddie Mac. Find 5-year ARM rate history here.
*5/6 ARM have a fixed interest rate for the first 5 years, after which the rate can change once every six months for the remaining life of the loan. When the rate changes, monthly payments will increase if rates go up and decrease if rates fall.
**5/6 SOFR ARM loan scenario based on 740+ credit score with a down payment of 20%, financing through Green Brick Mortgage. Interest rate of 4.75%, 4.181% annual percentage rate. APR fees of $1480.00 Monthly Payment Schedule: Years 1-5 ($1,826 – $1,826 max); Year 6 ($I don't know because I don't know what the future index is – $2,270 max); Year 7 ($2,042 min – $2,507 max); Years 8-30 ($2,270 min – $3,007 max). Compared to fixed rate loan scenario based on a 30 yr fixed loan, with a loan term of 360 months, interest rate of 6.125%, annual percentage rate of 6.202%, down payment of 20%, a credit score of 740+ and $1,296 in APR fees with a monthly payment of $2,127. Rates shown pulled 06/17/22, rates change daily. Payments shown are made up of principal and interest. Loans are subject to borrower qualifications, including income, property evaluation, and final credit approval.© 2022 Green Brick Mortgage LLCSM (NMLS: 1765654) Equal Housing Lender. This is not a commitment to lend; all loans subject to credit approval. Rates and fees subject to change. Green Brick Mortgage is a subsidiary of PlainsCapital Bank and is exempt from mortgage banker licensing/registration in Colorado, Florida, Oklahoma and Texas. Mortgage Banker Licensing: Georgia Lic. No. 64292. Green Brick Mortgage is an affiliated business arrangement between Green Brick Partners, LLC (GBRK), and PrimeLending Ventures Management, LLC. GBRK is affiliated with CB JENI Homes, Centre Living Homes, Normandy Homes and Southgate Homes.