Make Homeownership a Reality with a Quick Move-In Home
You've saved, planned and decided it's time to start your home search. You've done your homework, from budget planning to mortgage pre-approval, and now you're ready for a predictable payment and a place to call your own. What are your options?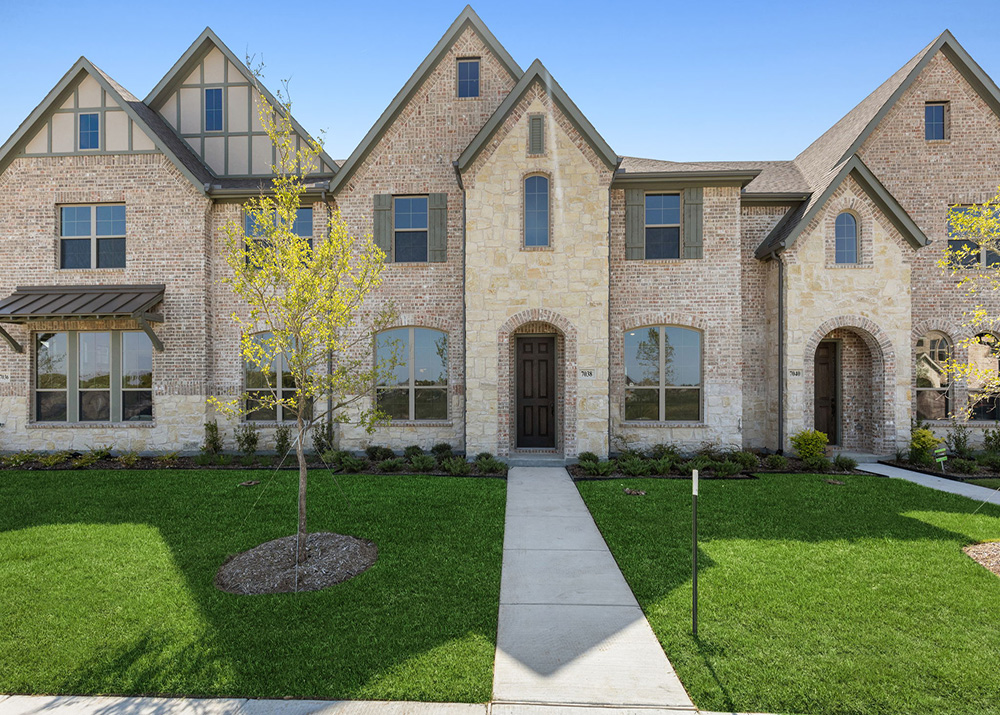 You could build a new home, buy a resale home or townhome, or maybe consider something a little in between. A quick move-in home is a new construction home that's already completed or in the building process, ideal for buyers who are looking for a simpler home buying process. Also known as a spec home or inventory home, a quick move-in home offers countless benefits.
When you're ready to buy, see the advantages of quick move-in homes and schedule a tour today.
Predictable Timeline
You love the idea of being the first owner of a pristine new home. But when you contract to build a house from the ground up, delays like weather issues, permits, labor and supply shortages can inevitably impact your move-in date. Since quick move-in homes are already complete or in process, there is more confidence that you will be able to move quickly.
Steady Payments and Financing Assistance
Purchasing a quick move-in home now allows you to lock in your mortgage without worrying about what interest rates will be in six months, impacting the overall affordability of a new home. Buying a new two- or three-bedroom home in Plano, Frisco, McKinney or other Dallas area cities can be easy and most builders will have financing incentives that can help with closing costs or lower interest rates.
Simplified Process & Updated Features
If you want a home that's move-in ready from day one and not a fixer-upper that needs major renovations, a new townhome that is ready now might be right for you. You'll find interior options chosen by professional designers that are both trendy and timeless — from tile backsplashes to quality flooring, countertops and more. Instead of suffering from decision overload, the only decisions you'll need to make are where to put your furniture and how to personalize it to reflect your style.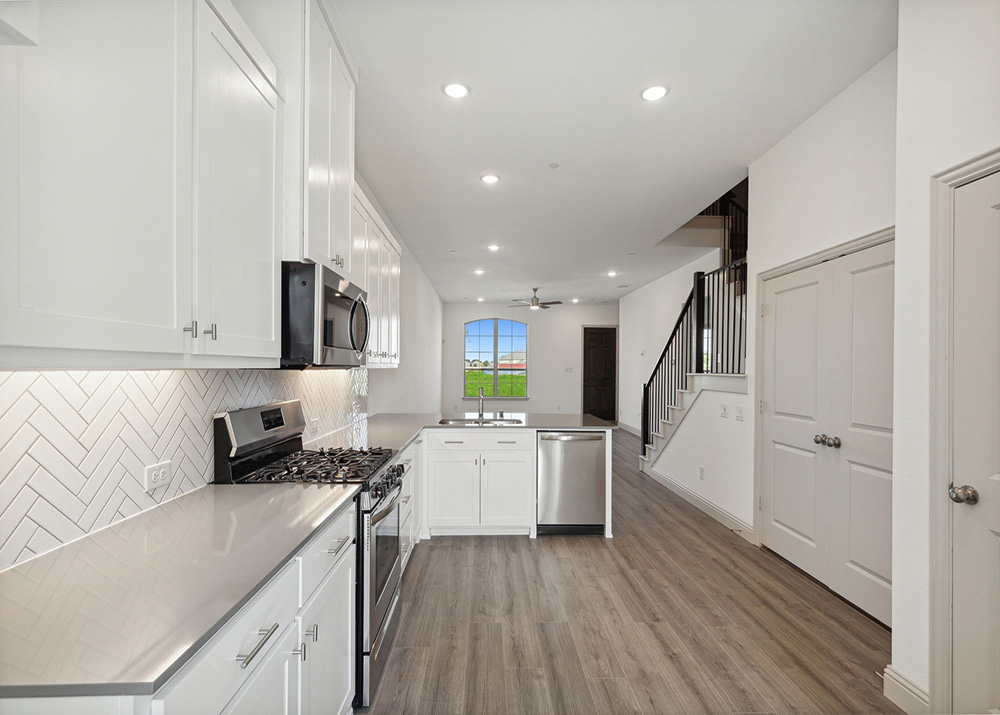 No Surprises
Since you're buying a home that's already built (or almost complete), you'll know exactly what to expect including a fixed advertised price. You'll see the finished product from day one, including modern floorplans, the latest construction technologies and energy-efficient features perfect for the Texas weather. Builders may also offer incentives or promotions to encourage a faster purchase. Plus, quick move-in homes are often in finished (or nearly finished), bustling communities that offer great amenities like private parks, green spaces, pools or community centers so you can step out and make connections.
Find Your Quick Move-In Home Today
If you value a quick, convenient timeline and predictable payments, plus a simplified home buying process, a quick move-in home may be the right fit for you.
CB JENI has quick move-in townhomes across the DFW area, including Argyle, Haltom City, Grand Prairie and North Richland Hills, Texas. You can see which homes are available now and in-progress homes that are available soon. Browse CB JENI's gorgeous quick move-in homes today!