Five Tips to Optimize Space in Your Townhome
Creatively styling and organizing your new townhome helps you make the most of every square inch. Whether you're in a cozy two-bedroom or a spacious four-bedroom townhome with a loft, these five tips will inspire you to optimize your space and create a functional, beautiful and clutter-free home.
Embrace Vertical Storage Solutions
To make the most of your townhome floor space, it's essential to think vertically. Install wall-mounted shelves, bookcases and cabinets to maximize storage without sacrificing floor space. This will keep your belongings organized and accessible. Consider using floating shelves in the kitchen, bathroom or living room to display decor or store everyday items. Try a blanket ladder instead of a floor basket, or wall hooks in place of a floor-stand coat rack.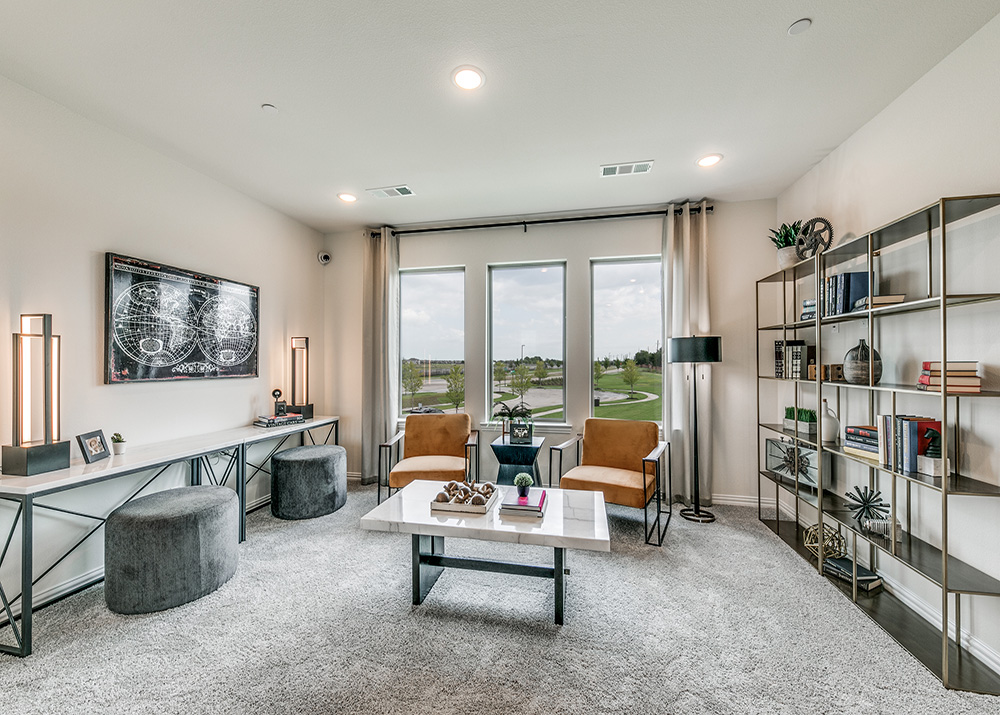 Try it! Vertical storage opportunities abound in two-story family rooms like the Baycliff, Conrad or Boyd floorplans. Utilize vertical spaces in entryways, such as storage cubbies, or tall bookcases in your loft area or game room.
Utilize Nooks, Crannies & Hidden Storage
Townhomes often have unique spaces that can be put to good use. Convert under-the-stairs spaces into cozy reading nooks or storage areas. Transform awkward corners into built-in desks or small home offices. Hidden storage, like a credenza for board games or crafts, is attractive and functional. Be creative and maximize every bit of space your townhome has to offer.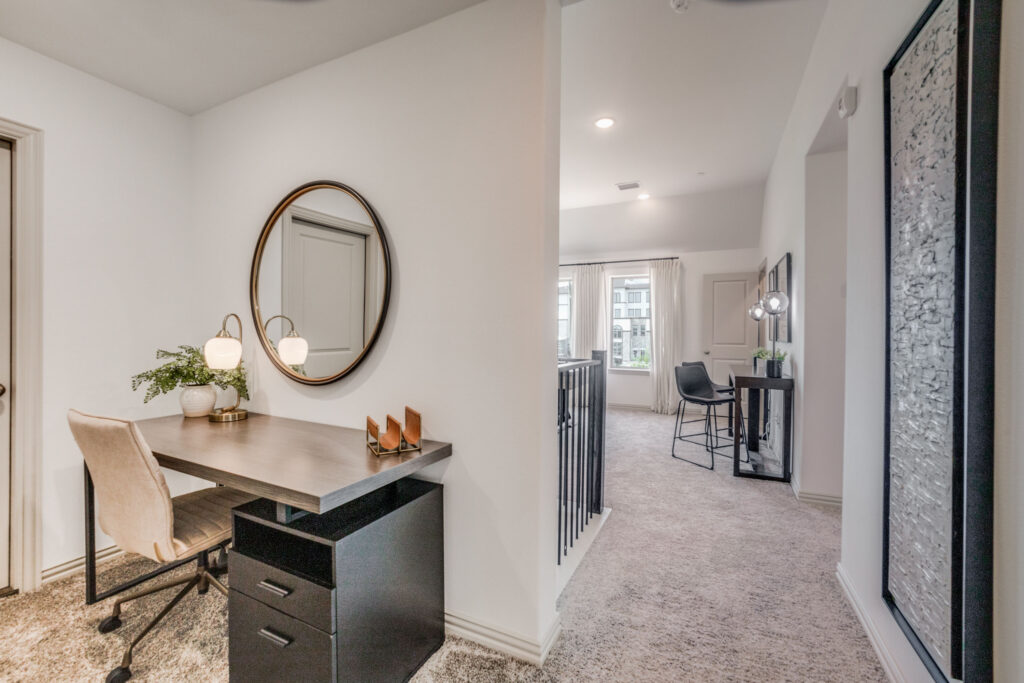 Try it! Many CB JENI townhomes offer family-friendly, ready-made storage solutions, like the Camellia with a built-in bench and coat hooks right off the garage or under-the-stair storage in the Dogwood floorplan.
Make Your Garage Work for You
One major perk of townhome living includes no yard work, eliminating the need for a bulky lawnmower or yard equipment that takes up garage space. Depending on your lifestyle, you can prioritize storage solutions like bike mounts, wall-mounted tool cabinets, sports equipment bins, shelves for seasonal decor or a drop zone for book bags, shoes and more.
Try it! Each CB JENI townhome features a convenient attached one- or two-car garage, including roomy garages like those in the Nandina, Dogwood and Nolana floorplans. Get creative with House Beautiful's 25 Garage Organizing Ideas That'll Free Up a Parking Spot.
Reimagine Your Rooms
Townhomes provide a great backdrop to design spaces that serve you best. To help maximize, designate rooms that are dual purpose, such as a spare bedroom that's both a home office and a guest room. Consider space-saving multifunctional furniture, like a sleeper sofa or day bed. Utilize your loft for a game room, reading nook, music space or these other ideas for the extra room in your house.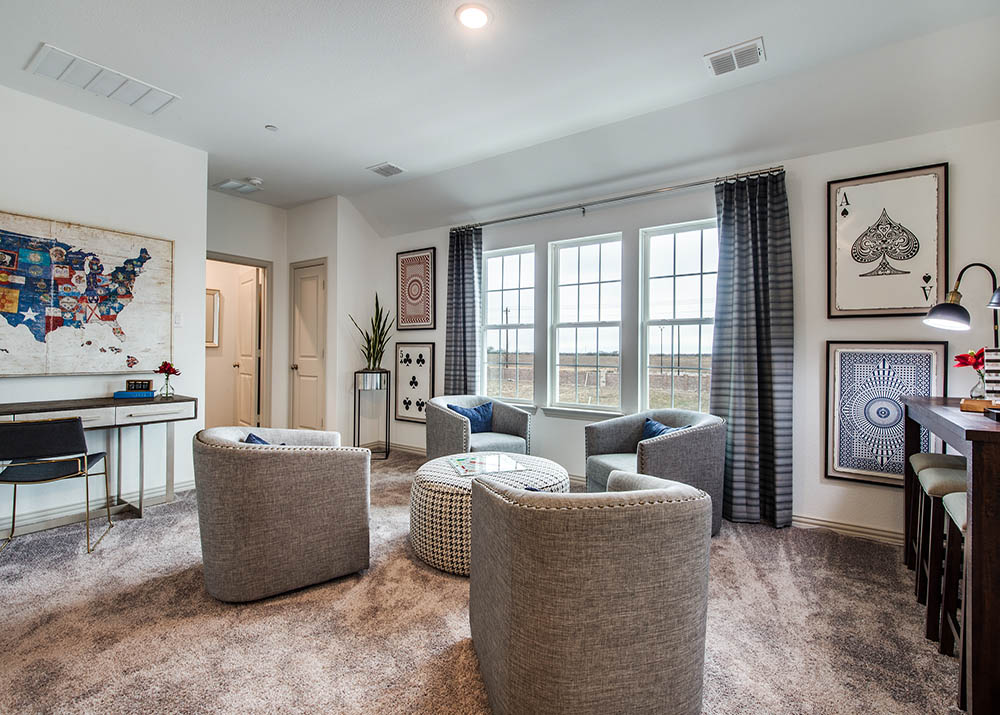 Try it! The large game rooms in the Bristol or Zoe floorplans are great for board games, a pool table or an office/playroom combo. You'll have room for the whole family — plus space to spare! — in the four-bedroom Sweetwater floorplan with a private first-floor guest suite and a second-floor loft.
Maximize Closets & Other Storage
Bedroom closets, pantries, kitchen islands, laundry rooms and linen closets don't have to be hidden places of clutter and confusion. Regularly go through your belongings and declutter, especially your clothes, toys, pantry items, kitchen appliances and sports equipment. Invest in storage solutions like under-bed drawers and closet organizers to keep your remaining possessions neatly tucked away. The less clutter you have, the more spacious your townhome will feel.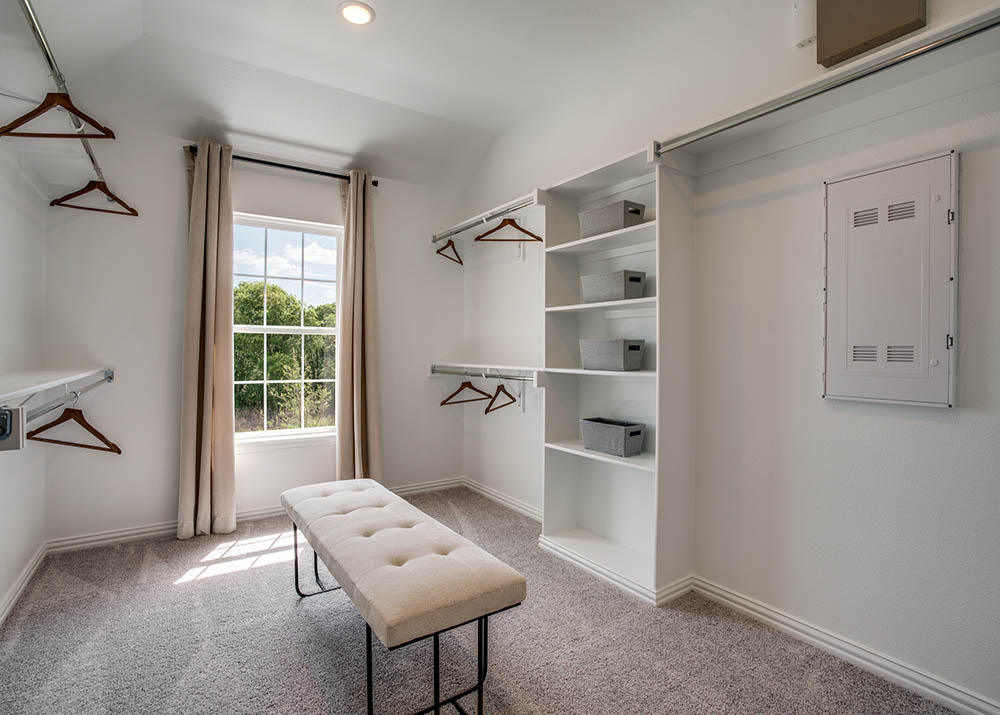 Try it! Several CB JENI layouts, like the Finley, Carter and Sweetwater floorplans, include generous walk-in closets in every bedroom. The Hansen floorplan, with a spacious 2,340 square feet, makes organizing a dream with its walk-in pantry and two walk-in owner's closets.
By following these five tips, you can transform your townhome into a functional space perfect for your lifestyle. Remember, optimizing your townhome's space is all about creativity and efficiency. Make the most of what you have and enjoy a comfortable and organized home that feels large and inviting.
If you're looking for a new townhome in Dallas or Fort Worth to call your own, search CB JENI communities in DFW's most sought-after cities, plus our available quick move-in homes.