Designing Your Dream Kitchen and Home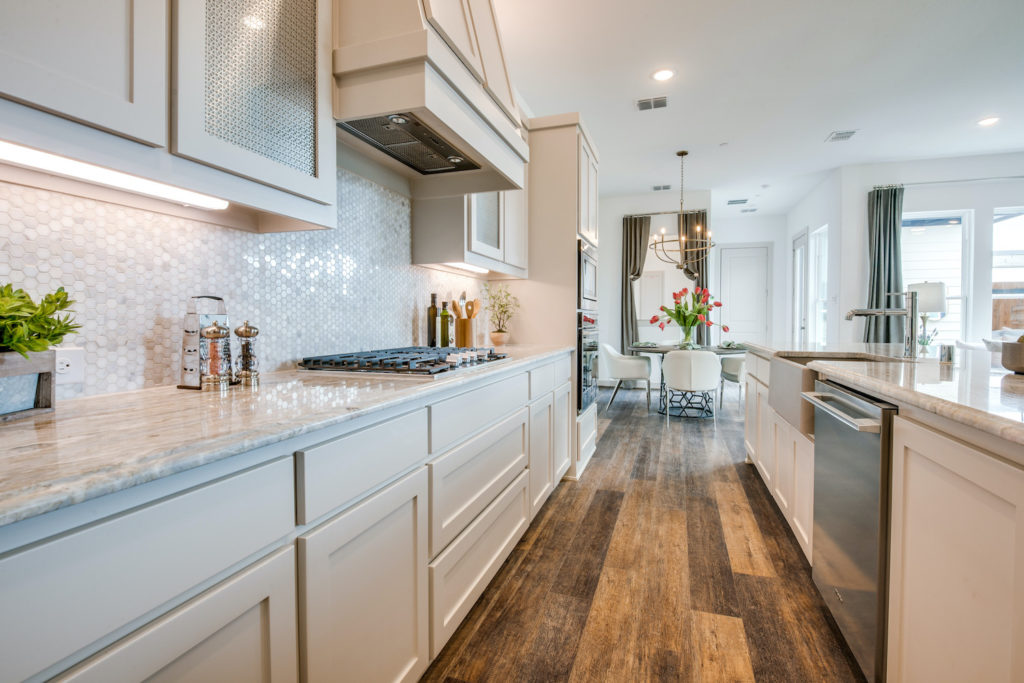 Are you ready for the best part of building a home? Designing a home to fit your dreams! Maybe you've done this before, or maybe this is your first time. Either way, CB JENI has everything you need. Today, everything revolves around the kitchen, so let's get you going on creating the perfect space.
Where do I start?
First, you'll schedule your design appointments at our design center. Our designers will work with you to get a good feel for your style and taste.
How do I know what my style is?
We will walk you through the design process and ask key style questions such as:
Will you be reusing existing furniture and pieces or are you planning an all new idea?
Do you have pictures of what you'd like to accomplish?
Have you looked at Houzz or Pinterest for ideas? Magazines? Neighbors (we won't tell!)?
Have you thought about a budget?
How do I stay calm? There is so much to see!
We know it can be overwhelming and we will help guide the process. We suggest starting with the what we call the "big three" – cabinets, flooring, and countertops. Part of the process is understanding your lifestyle and making selections based on use and needs.
What tricks and tips should I be aware of?
Materials (countertops, backsplash) – Natural stones have unique variations. Man-made materials, like quartz can eliminate the "surprise" effect.
Cabinets – You want to pick the styles and colors that will stand the test of time.
Lighting – Be sure to light the kitchen in a way that will allow you to accomplish your goals, be they cooking, entertaining or working.
Appliances – Like lighting, you want to make sure you get the right oven and cooktop to make those perfect meals.
Designing your dream kitchen will be a lot of fun. The kitchen in your CB JENI home will match your expectations and we are here to ensure that. Bon Appetit!