Buying Your First Home? What You Need to Know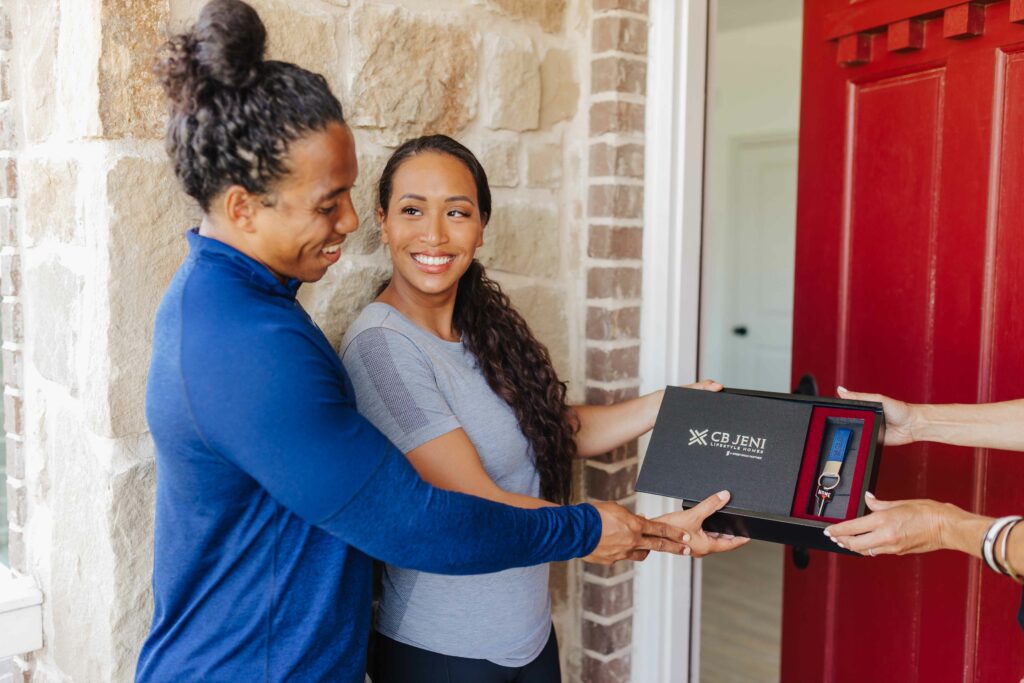 It's time — you're ready to level up from renter to homeowner, but where do you begin? You want to plant roots in a place to call your own. You dream of a home where you can build memories and an investment for your future.
While it's fun to imagine, start by having important conversations about the commitment of homeownership. Talk with your partner, friends who've recently purchased a home and other wise counselors about the benefits of owning versus renting. Consider the responsibilities of a mortgage and upkeep, and think about the long-term realities alongside the joys of homeownership. Keep reading for important tips as you start your homebuying journey.
10 Tips for First-Time Homebuyers
Mortgage money talk. As your first large purchase, it's vital to talk through all of the necessary financial implications of buying a house. How much money do you need? Calculate the one-time expenses (down payment, closing costs, moving expenses, etc.) and determine a monthly payment that works for you.
Discuss your budget. Beyond your monthly mortgage, talk about real numbers regarding your monthly expenses. Consider food, gas, utilities, taxes, insurance, HOA fees, subscriptions, school costs and more. You might find yourself overextended if you let the pre-approval amount solely guide your purchase decision. Get your budget on paper and decide what's realistic. The good news is in a CB JENI townhome you can expect lower maintenance and cheaper insurance.
Review your credit report. Mortgage lenders look at your credit score and payment history when you apply for a loan. It's important to check your credit regularly and address any potential problems or errors right away, especially when you're applying for a home loan. Conventional mortgages typically require a credit score of 680 or higher. Help boost your score now by making on-time payments, not maxing out potential credit and paying more than the minimum due each month.
Always get pre-approved. Pave the way for a smoother loan process with pre-approval. For those new to the process, please note that pre-approval and pre-qualification are not the same thing. The differences (per NerdWallet):

Pre-qualification allows lenders to generally estimate what mortgage loan you'll qualify for and overall lending information based on your self-reported credit score, financial picture and what loan type you desire (length, fixed or adjustable rate, etc.).
Pre-approval is one step further in the process, where you submit an application, have your credit report pulled and the lender puts in writing an estimated loan and interest rate for which you qualify. In most cases, pre-approvals are valid for 60 to 90 days but are fairly simple to refresh once they expire.
Research your loan options. With all the acronyms, you might feel like you're learning a new language, but don't give up! Find a trusted lender, like CB JENI's preferred lender BHome Mortgage, to walk you through the process. Discuss different loan options, such as conventional fixed-rate mortgages, FHA government-back loans, adjustable-rate mortgages, VA loans, first-time homebuyer programs and more. Check the qualification standards for each to find your best option.
Make your wish list. Have fun with this stage of the homebuying process. Discuss the must-haves and nice-to-have items you want in a home. For example, you need a home office or would love a game room. A neighborhood pool is a must. Make your list and keep your budget in mind. Then start browsing! Search for homes in your area that match your budget.
Work with a real estate agent. While not required, working with a professional can help you feel less overwhelmed throughout the process. They can guide you in narrowing down your search based on budget, location and insight into the local market. CB JENI, a top townhome builder in Dallas-Fort Worth, provides community sales managers who can help you find a new home you love, with or without an agent.
Decide your preference on what type of home, neighborhood and location. As you browse listings online or drive through neighborhoods, determine if you prefer a new or resale home. You may love a fixer-upper project, or you dream of a brand-new home that feels tailored to your ideal style. Some new communities, like those built by CB JENI, offer new townhomes in desirable locations like Argyle, Frisco, McKinney, Plano and more, and allow buyers to pick their own design package. You will also get peace of mind with a new home warranty. Don't forget to drive the community and make sure the neighborhood as a whole is a good fit for you and your family!
Always do a walk-through/inspection. Before your move-in day, be sure to walk your home and inspect for any defects or workmanship issues. In a new CB JENI townhome you can expect your construction manager to guide you through how to take care of your new home. From light fixtures to plumbing to the exterior, go through a walk-thru checklist.
Pick a good home insurance policy. Protect your investment (both your home and belongings) from theft, vandalism, fire, smoke or loss with a good policy. It is important to note that if you buy a CB JENI townhome, you will not need to carry as much coverage as with a single-family home. The HOA insurance will cover your roof, structure and some exterior items, so you only need to insure the interior of your home.
Make Home Ownership a Reality
As a premier DFW townhome builder, CB JENI Homes builds quality, stunning homes in sought-after areas of the Metroplex. Whether a first-time homebuyer or an empty nester and on-the-go professional, our townhomes offer a low-maintenance, lock-and-leave lifestyle and amenities families love.
Browse our DFW townhome communities to start your homebuying journey today.