Have Spring Fever? Low-Maintenance Townhomes Make Travel Easy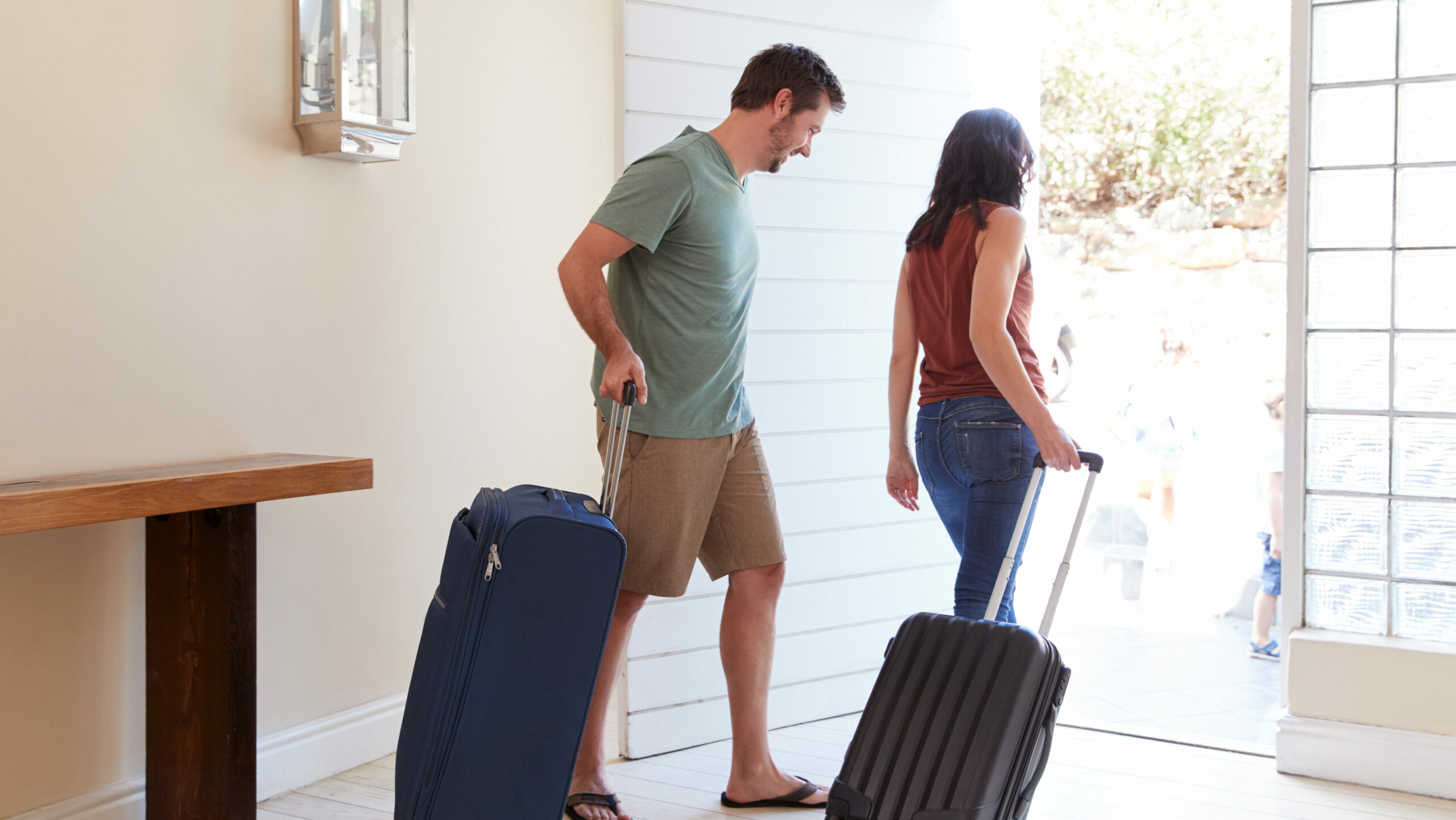 As the world slowly returns to normal after a year-long pandemic, individuals are feeling the itch for adventure and travel. Maybe it's time to see long-distance family again or to take that destination vacation that was cancelled last year. Whatever your reason to hit the road (or book the plane tickets), townhome living makes it easy with its lock-and-leave lifestyle.
If you have spring fever, keep in mind that low-maintenance living in a CB JENI townhome offers multiple benefits for the eager traveler ready to explore outside of the Dallas-Fort Worth area. Townhome living offers the advantages of ownership, while providing freedom for the frequent traveler. Check out the advantages below.
Landscaping Maintenance
A top benefit for townhome owners is hassle-free landscaping maintenance – as in, there's zero upkeep required by the homeowner. When you take a week's vacation, you won't need someone to water your landscaping or mow your lawn. The outdoor features are taken care of by your homeowners association. If you're visiting your grandkids or enjoying a week at the beach, you'll return worry-free to a well-maintained landscape.
Added Security
Because of the close proximity of your neighbors, you can take advantage of the added security that comes in a townhome community. It's easier to get to know and trust your neighbors at the dog park, the community pool, or the outdoor green spaces, for example. Located in sought-after cities in the DFW Metroplex, CB JENI's well-lit neighborhoods also help deter any unwelcome visitors, while your neighbors can easily keep an eye on your home.
Our CB JENI homes include added features such as exclusive doorbell cameras, Wi-Fi-enabled garage openers and security systems. Many of our townhomes have attached garages, providing further security for your car if it's left at home. (Certain amenities are available at select CB JENI communities – check floorplans and community pages for details.) Additionally, if an unfortunate weather event damages your windows or roof, your neighbors can alert you to the need and you can contact the management company to assess the damage.
Staycation Amenities
If you decide to stay put this spring, you can still enjoy the vacation vibe by taking advantage of the amenities in your CB JENI community. Select communities have pools and cabanas, private clubhouses, fitness centers, walking trails, and outdoor terraces with fireplaces. All of these features are maintained by the management company, so you can fully utilize these beautiful spaces without the work. Plus, the convenient location of CB JENI neighborhoods means you have access to great entertainment, shopping, and outdoor fun in the greater DFW area.
Peace of Mind
Living in a lock-and-leave townhome community ensures ease before you travel and peace of mind while you're away. Your quality of life just got more stress-free. Now all you have to worry about is – where will you go next?