Small Accents to Brighten Up Your Space for Spring and Summer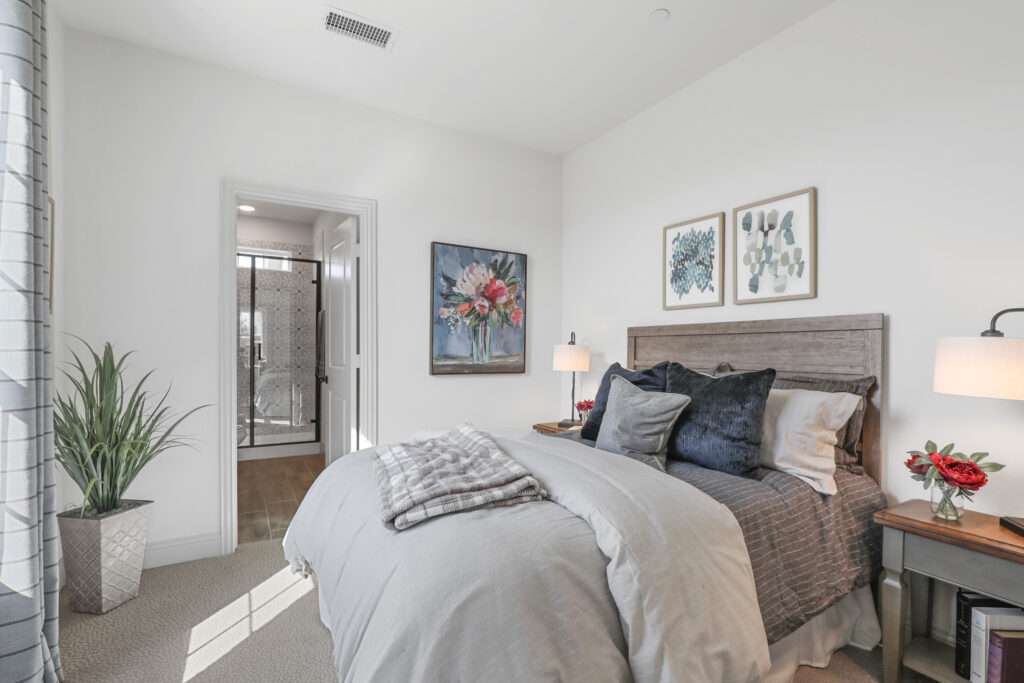 As the trees bud and the flowers bloom, you feel inspired to transform the inside of your home to reflect the changing seasons outside. Thanks to spring cleaning and organizing, you can usher in spring with fresh spaces.
Instead of tackling major transformations, small accents can brighten your space for the warmer months. Consider these tips below and pick a few to refresh your townhome this spring.
Use Fresh Flowers and Plants
Displaying fresh-cut flowers is one of the simplest ways to bring in color for spring – and it doesn't have to be expensive. Local grocery stores often sell affordable seasonal flowers, or you can take the Nester's advice and go foraging outdoors. Pluck from your garden boxes or discover public areas to cut wildflowers and budding branches, where permitted. If the pollen from real flowers makes you sniffle, head to a local craft store for realistic-looking branches and flowers. Let nature inspire you when you're selecting faux flowers and plants. Adding in green plants also helps you welcome in the season of new growth.
Add Pops of Color
Trade out your winter-inspired throw pillows and blankets with bright pillows and lightweight throws – a switch requiring minimal effort that instantly brightens a room. Other simple accents include kitchen hand towels, a festive table-runner, and updated place settings. If you boldly want to march into spring, consider bright yellow, coral, teal, or green accents. If a neutral palette is more your taste, trend toward subtle pastels. In addition to updating living room and bedroom textiles, a colorful shower curtain is another inexpensive way to brighten your home for a new season.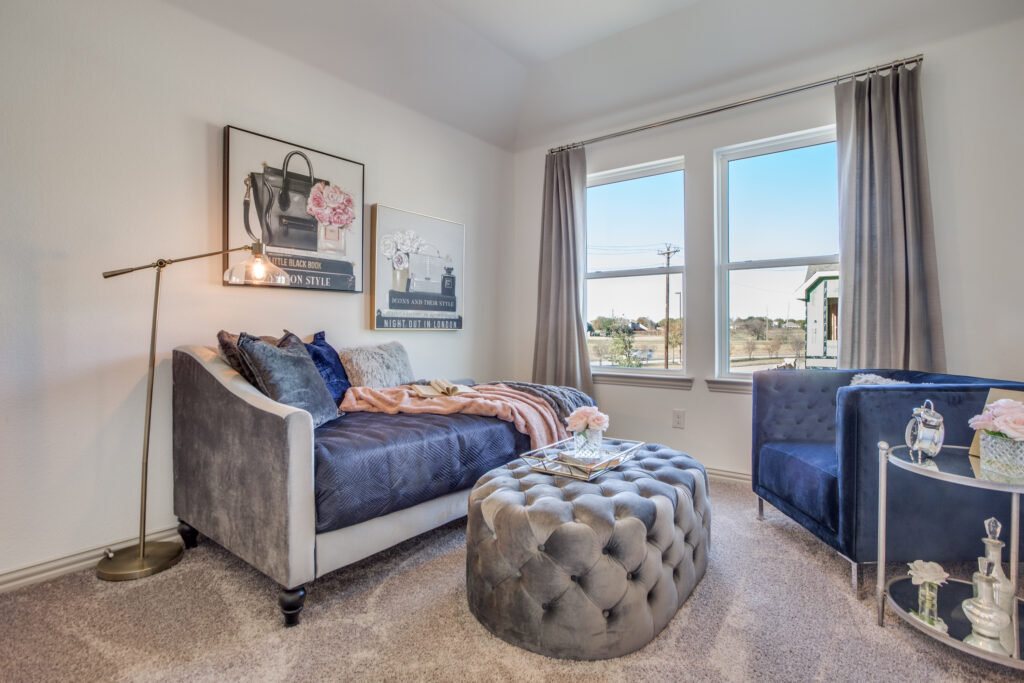 Incorporate All Senses
To complement the visual touches, incorporate all of your senses for your spring home transformation. Replace your spiced winter candles with fresh scents like citrus or linen. Trade out your hand soaps with scents of spring. Put on a happy playlist to put a spring in your step. Discover these Dallas-Fort Worth area you-pick farms for local berries and produce. Feeling earthy? Get your hands in the dirt to plant flowers in bright-colored planters or create a vertical garden for fresh herbs. If you're just starting this season, see how to root herbs from grocery-store cuttings.
Switch Out Art Pieces
Consider switching out your wall art for brightly colored palettes. Choose your most-trafficked areas like your living spaces, entry way, or kitchen to display seasonal pieces. The Nester encourages you to shop your house, like moving vases or picture frames that you already own, to refresh your home.
Make an Impact with Wallpaper or Paint
You couldn't have predicted 10 years ago that wallpaper would be making a bold comeback, but bright florals, metallics, textured wallpaper, and geometric patterns offer a big impact in your home. You'll see the trend in bathrooms, breakfast areas, nurseries, and owner's bedrooms – consider making a bold statement with wallpaper this spring.
Even with peel-and-stick wallpaper now available, you may still be hesitant to jump onto the wallpaper bandwagon. Instead, you can create interest with a painted accent wall (check out the 2021 trends) or paint the back panel of a bookcase or built-in with a bold color or a splash of wallpaper that is less commitment than an entire wall.
Refresh Outdoor Spaces
Don't forget your outdoor spaces, where you're sure to spend more time in the warmer weather. Simply replacing your doormat and wreath creates a welcoming entry into your home. Adding brightly colored planters and flowers is another signal for spring. Hose off your outdoor furniture and accent with colorful indoor-outdoor pillows. Select CB JENI townhome communities offer floorplans with a front porch, an outdoor patio, or backyard space that is all your own. Stage cozy seating arrangements and small bistro tables or multi-use stands that work for both seating or a landing place to set food and drink. Refreshing your townhome for spring doesn't have to be costly or complicated. The simple tips above perfectly complement your low-maintenance lifestyle and will allow you to spring into a new season with style.