Buying a New Home in 2021: Top Considerations Before You Move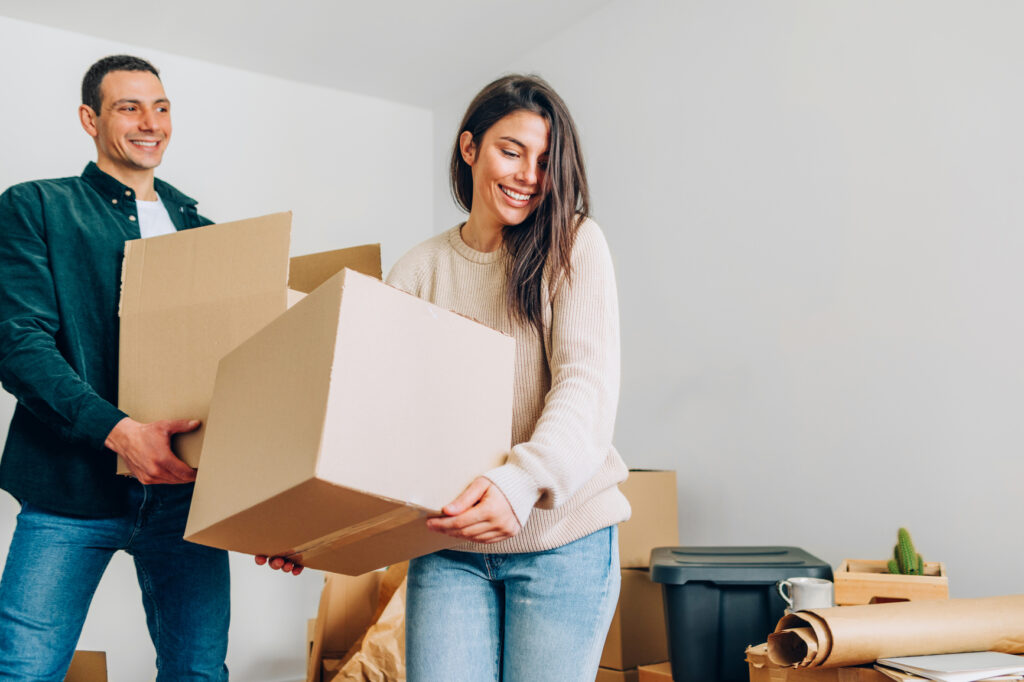 The massive rush on real estate in 2021 isn't due entirely to the record drop in interest rates. The uncertainty of 2020 has forced many of us to rethink the way we interact with the world, and structure our lives. Cities with bloated housing markets and no space (*ahem San Francisco and Los Angeles) are losing their appeal, as locals wonder just how happy they are in their expensive apartment or condo, when living and working in 220 square feet.
Americans are seeking more security and permanence in an uncertain time, leading many to explore functionality, cost, location, efficiency and eco-friendliness of a new home or townhome. Let's explore a few COVID-inspired home purchase and ownership trends, and important elements you should consider when buying a new home in 2021.
1. More Functional Space
Working from home for an extended amount of time, and sometimes indefinitely, has certainly shifted homeowner expectations and needs toward more functional, intelligently designed spaces. Smart buyers are looking for ways to maximize their floor space, and make room for offices, school work and exercise areas, while keeping purchase and maintenance costs manageable.
Buyers want new, thoughtfully designed open floorplans and multi-functional spaces in 2021. However, for some new home shoppers, moving from an apartment with a lock and leave lifestyle to a home with a yard in the suburbs may not be ideal. New townhome builders like CB JENI may be the perfect middle-ground. Discerning buyers will discover thoughtful features like dual sinks and oversized bedrooms and closets, in addition to options for pocket offices, lofts or private rooms for study or work. Space and location conscious buyers are choosing CB JENI townhomes, for their perfect amalgamation of privacy and personalization, buying for the ease of maintenance and upkeep, as well as the functional, single-family home like living.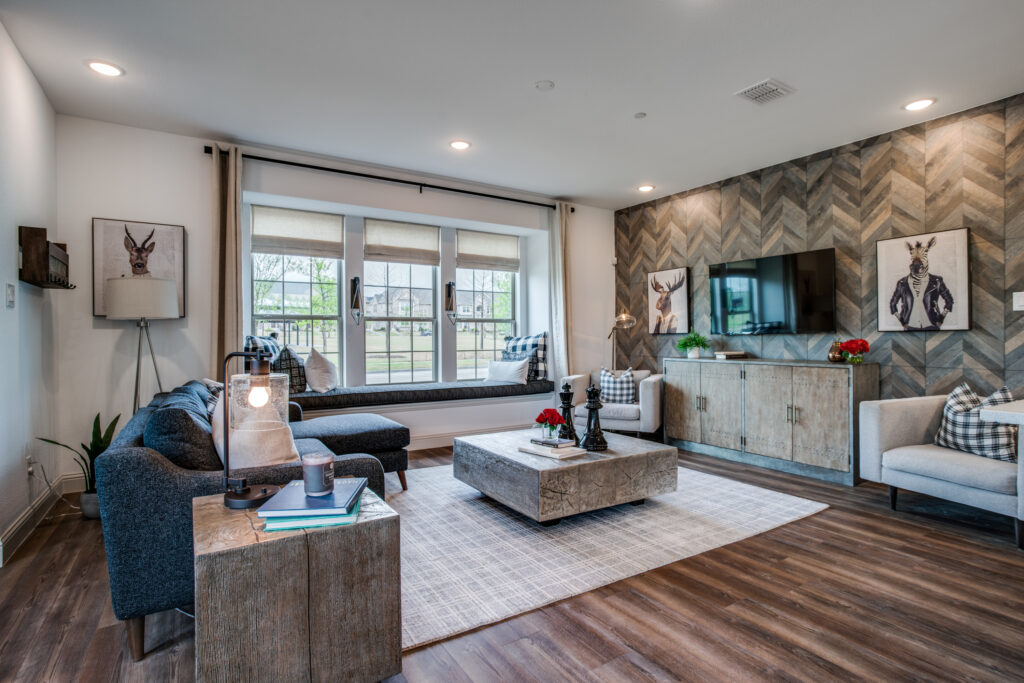 2. All-Time-Low Interest Rates
In March 2020 the Federal Reserve cut interest rates to record lows, creating a seller's market and sending investors and buyers running to the bank. Consequently, mortgage rates dropped accordingly, with a 30-year fixed rate mortgage resting around 3.4%. Mortgage rates are at all-time historic lows right now providing buyers more purchasing power. According to Freddie Mac, interest rates on 30-year loans averaged 2.96% in May 2021. How does that compare to just two years ago? That average 30-year fixed rate was well over 4%. "Today's buyers can choose from a wide range of no- and low-down-payment mortgage options to make home buying more affordable," says John Olson, Managing Director of Green Brick Mortgage. "Yes, you may have to pay private mortgage insurance (PMI) if you put less than 20 percent down. But that's not always a bad thing. Putting less money down can help you buy sooner and benefit from rising home values — rather than waiting to save 20 percent and chasing higher purchase prices later on."
We don't need the Freddie Mac primary mortgage market survey to tell us mortgage rates are at an all-time-low, but how do you know it's really the right time to buy? "The right time to buy is always when you are financially ready to buy," says Rebecca Gibson, Director of Sales at CB JENI Homes. "The cost of owning a townhome can be more predictable than single-family home ownership, where you can't rely on an HOA for external maintenance and repairs."
3. Location Location Location
Before 2019, over 40% of Americans moved due to changing housing needs, and as more Americans join the remote work force, housing needs have shifted again. Now that workers are no longer physically bound to the office, many are excited to buy in their dream location or closer to friends and family, over where their company may be located.
Many beautiful and affordable areas that may not have been considerations before, due to their distance from business centers, are now potential locations of choice. This shift also means developers and retailers are seeking out locations in Dallas areas like Frisco, McKinney and Allen, for their next entertainment, shopping or dining project.
The intelligent design and careful planning of CB JENI townhome community locations across the DFW area are attracting new residents, with their vibrant and close-knit community feel, easy access to shopping and entertainment, and the lock-and-leave lifestyle.
4. Energy Efficiency
2020 encouraged us to take a long look at our sustainability practices, and how they affect our lives. Older, single-family homes simply aren't known for their energy efficiency or sustainable building practices. In contrast, newer homes are built using energy efficient materials and Energy Star Certified appliances, proven to cut nearly 60% off your energy bills!
CB JENI townhomes offer smart features like the revolutionary ZIP system®, a structural roof and wall system built to streamline weatherization of the home, with integrated air and water-resistive barriers. Also, enjoy the added benefit of green services, like landscape irrigation systems, all managed and paid for by the HOA. Buying the right energy-efficient property means saving on water and power bills, better temperature and noise control, and feel-good, low environmental impact.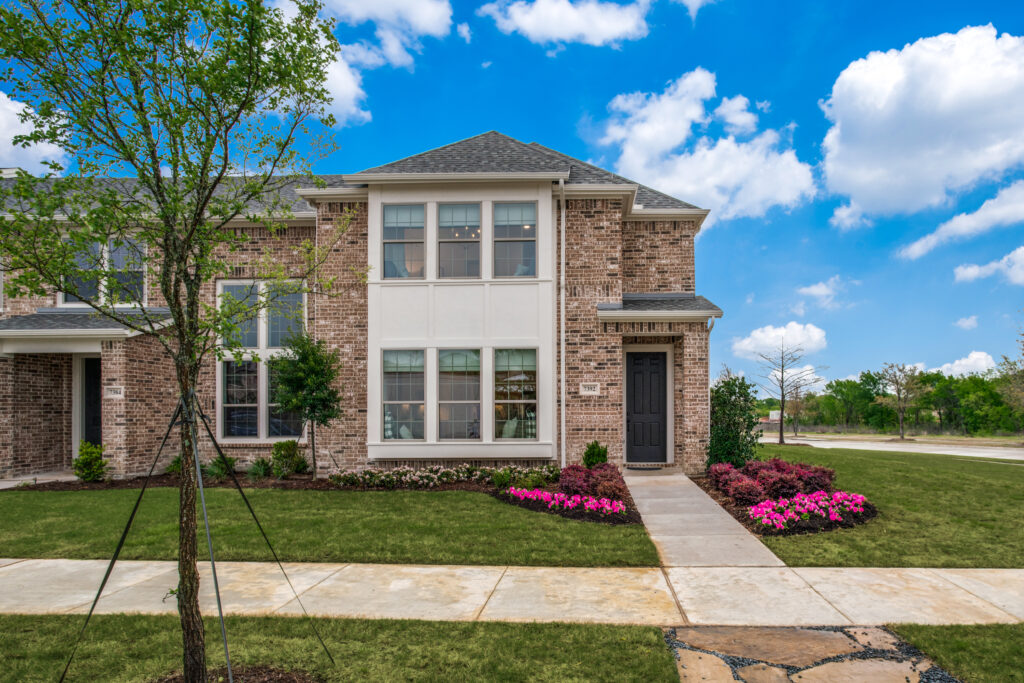 5. Outdoor Spaces
COVID forced an en masse mindset shift, when lockdowns made mowing the lawn a thrill, not a chore. Focus has shifted to outdoor spaces, and how to get the most green for your green, with the least amount of regular and costly upkeep and maintenance. Typically, single family homes provide all the green space you need, but with all the upkeep, cost and labor that goes with it.
We promise the fun of mowing the lawn will wear off eventually! And CB JENI townhomes are the perfect centre between apartment and single-family living, with attached garages for easy and private parking and storage. Take the space that would have been monopolized by your lawnmower, and fill it with a bike for the local sidewalks and trails
Buying a Home in 2021
This list of benefits is by no means exhaustive, and no doubt, your considerations for moving are uniquely yours. We've all been through a lot in 2020, and if 2021 is your year to own your first home, or downsize into something more manageable, a new CB JENI community in the Dallas Fort Worth area may be the right move for you.