Townhomes: Debunking the Top 5 Myths to Help You Put Down Roots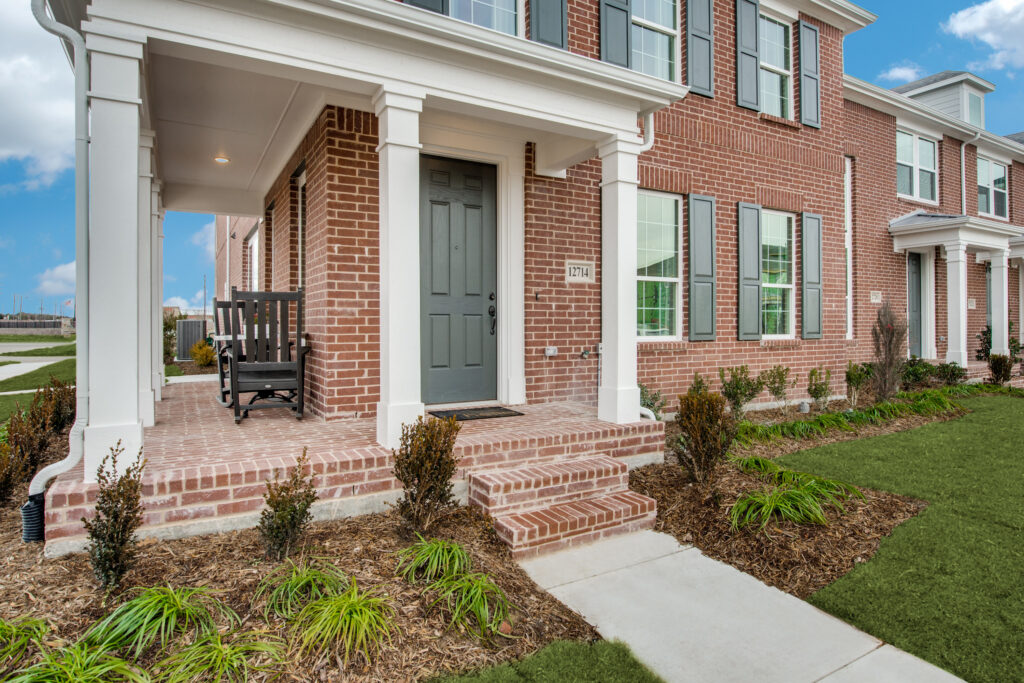 Making the game-changing decision to purchase a new home requires careful consideration of all the elements you need to feel a real sense of connection with your new home, and your community. But the decision can be easy, especially when you have the right information to make an informed decision about what options are best for you.
While many may gravitate toward a single-family home, it's not the only option for families or buyers looking for growth potential, both in terms of equity and space. In fact, townhome ownership offers many benefits of single-family ownership with the additional convenience of a lock and leave lifestyle you may be searching for.
Let's explore a few commonly referenced townhome ownership myths, and how the builders of tomorrow, like CB JENI are setting trends, and breaking all the rules and restrictions you thought were associated with townhome living.
Myths Debunked
Myth #1: Can I maintain my desired level of privacy living in a townhome community?
Modern townhomes have one or two adjoining walls. However, if constructed well, they offer a layer of drywall, followed by dense firewalls, a second layer of insulation, and second layer of drywall, putting not one, but four full noise-reducing layers between you and your closest neighbor. Unlike apartments, townhomes are typically multi-level structures with no upstairs neighbors, and often have attached garages and some even have outdoor spaces like patios, porches or balconies in addition to shared community spaces. You can expect private, peaceful single-family home living, with all the convenience of a lock-and-leave community.
Myth #2: Will I be paying HOA fees and be bound by restrictions that remove the option of personalization of my townhome?
If you're buying a new place of your own, single-family or townhome, then chances are you will have a homeowners' association (HOA). A huge benefit of an HOA-managed townhome community is the hassle-free landscaping and common area maintenance, that also includes landscape irrigation and upkeep for your front or back yard areas, and best of all, the exterior of your home. "Most buyers don't realize that townhome insurance cost is comparable to renter's insurance," says Rebecca Gibson, director of sales for CB JENI Homes. Exterior maintenance is fully covered by the HOA in a CB JENI community. "Extra tasks like repainting the exterior of your townhome or replacing the roof is not something you have to worry about." With fewer unexpected expenses outside, you can focus on making the inside of your new home just the way you want it. Quality townhome builders understand the value of offering the right selections to help bring a buyer's vision of home to life. Builders like CB JENI offer a choice of curated design packages, and in some communities offer the opportunity to work with an interior designer to hand-pick options to make your new home an extension of your personal style.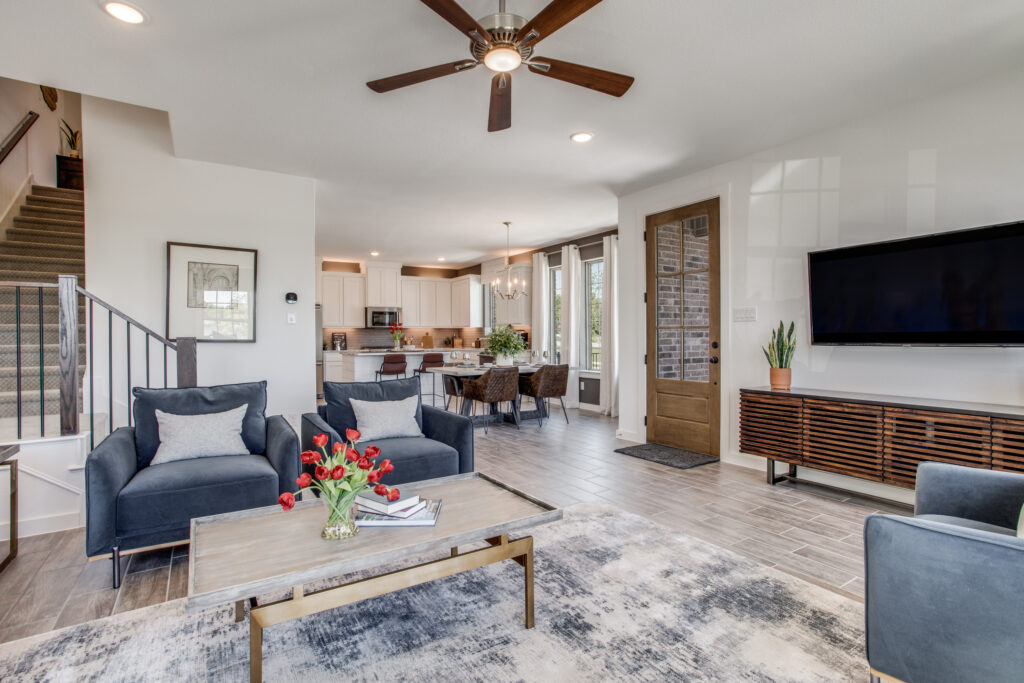 Myth #3: Will living in a townhome feel like living in an apartment?
Absolutely not! Apartment living means sacrificing privacy with neighbors on all sides and lacks all the exciting benefits of homeownership. The private front and back door entrances, entry drop zone spaces, and attached one or two-car garages ensure that your new townhome will live like a single-family home. Unlike apartment living, new, quality townhomes provide open and flexible living spaces with lots of natural light and windows, giving you the privacy you need, and the security and easy living you want.
Myth #4: Are affordable townhomes located in desirable locations?
A: The intelligent design of newer townhomes makes them perfect for both sprawling suburban areas, and more compact urban locations, close to work, entertainment, shopping and dining. "CB JENI townhomes are located in some of the best school districts, making them perfect for families," says Gibson. "Our communities also cater to busy working professionals that love to travel and don't want to hassle with maintenance in their off time, or empty-nesters with active, community-minded lifestyles." Select CB JENI townhome communities are also part of larger planned developments, and offer HOA-covered amenities like pools, walking trails, and dog parks, making it easy to exercise and socialize with your neighbors or fur babies, and giving you a sense of close-knit community.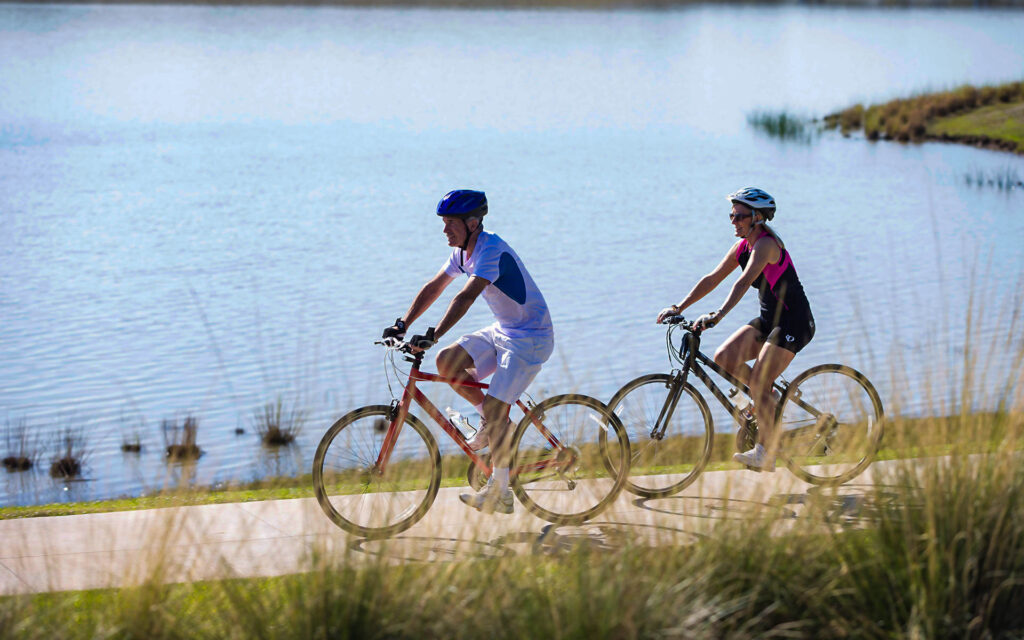 Myth #5:
Is the resale value of a townhome comparable to the resale value of a single-family home?
Building equity is an important benefit of real estate ownership, and townhomes increase and decrease in value depending on the local market trends, size, style and location, just as single-family homes do. Townhomes in Texas have seen steadily increasing sales since 2017 for a reason. Townhomes offer a lower cost of purchase, ownership and maintenance to help owners save money, while building equity at a consistent rate. And community amenities, like pools or a meticulously maintained greenspace that are always crowd-pleasers, could be the deciding factor for future buyers. Townhomes are a very affordable option in the best locations, making the purchase and resale of a townhome equal to that of a single-family residence.
Take-Aways
If you you're looking to buy a lower maintenance place with all the new home benefits, townhome living may be right for you. Explore a few of our communities. You may discover that a new CB JENI townhome may be just what you're looking for — right at the intersection of the quality home to call your own, and lock-and-leave lifestyle you desire.