Buying a New Home in the DFW Market: Reap Rewards Now & in the Future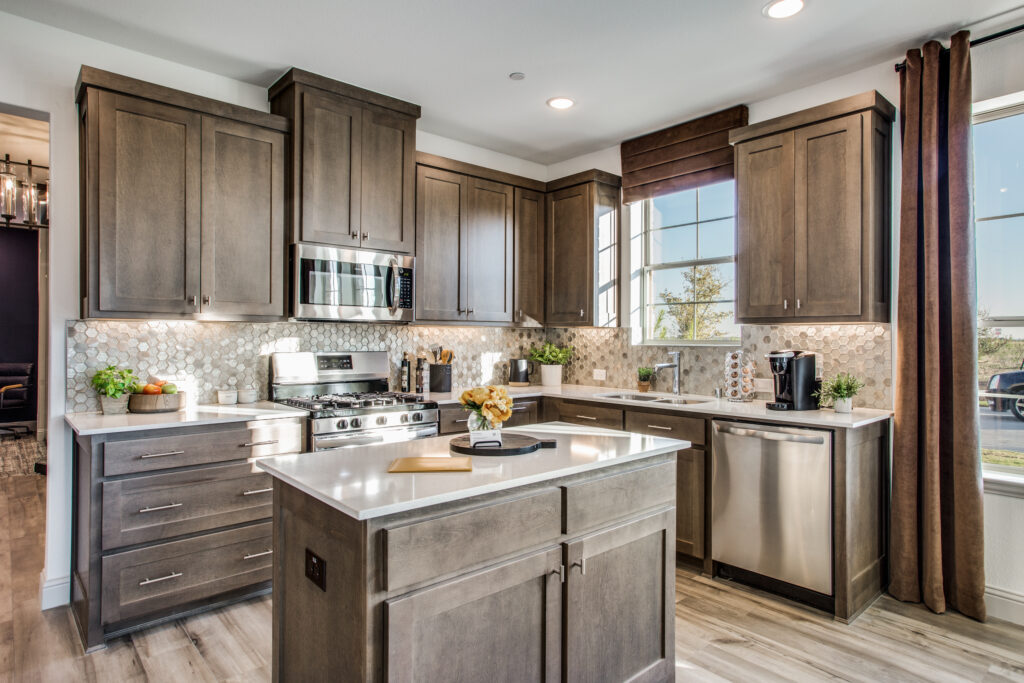 It's no secret that the Dallas-Fort Worth market is hot right now. Experts caution, however, that wannabe homeowners waiting on ideal interest rates and lower housing prices might miss their chance, especially in markets like DFW that aren't expected to dip any time soon.
If higher interest rates have you considering a more affordable home, buying a townhome in North Texas may be a great option. Buyers can tap into real-time advantages, including investing in personal homeownership as rent prices skyrocket. CB JENI is building high-end townhomes in some of the top DFW suburbs, including Frisco, McKinney, and Garland in amenity-filled neighborhoods.
Discover why now is actually a great time to invest in home ownership, so you can start reaping the benefits today — and an investment for which your future self will thank you.
Putting Down Roots in a Solid DFW Market
Dallas-Fort Worth is the fastest-growing metro area in the country, expected to bypass Chicago as the third-largest by 2030. So, what's drawing people to North Texas? An attractive job market, quality schools, and an affordable cost of living compared to other major cities like New York and Los Angeles, to name a few. Add in the state's mild climate, vast recreational and cultural opportunities, high-level sports teams, and thriving foodie and music scenes, and it's easy to see why people love the Lone Star State.
As reported by Green Brick Partners, of which CB JENI is a subsidiary, CEO Jim Brickman said the long-term Dallas market is solid due to growing economic opportunities, population migration, and an increasing number of millennials buying homes: "We believe our markets will exhibit more resilience in a weak economy and a higher growth rate in a booming economy."
Buying a townhome in Texas counties like Collin, Denton, Dallas, and Tarrant provides a foot in the door to homeownership in a thriving, solid market.
Don't Wait to Buy. Avoid Rent Spikes.
With limited inventory and population surges in desirable cities like Dallas, rent prices continue to skyrocket. Outpacing national averages, DFW rent increases from August 2021 to August 2022 include (as reported by Dallas Culture Map):
Grand Prairie — up 26.4% to $1,390
Irving — up 25.4% to $1,480
Denton — up 23.9% to $1,140
Frisco — up 21.9% to $1,670
Carrollton and Lewisville — both up 20.2% ( to $1,370 and $1,430, respectively)
McKinney — up 18.5% to $1,470
Plano — up 17.6% to $1,540.
Landlords are increasing prices, in part, because their taxes are increasing along with their property values. The area is also seeing bidding wars for rental homes, but renters aren't reaping any extra benefits from paying more.
In addition to rent, home prices are also rising, with DFW homes increasing 21.4% from July 2022 to July of this year. But housing prices across the U.S., especially in sought-after DFW neighborhoods, are predicted to hold steady for at least the next five years. As a result, renters waiting to buy may have to wait a long time and still endure rent increases. The rate of rent and home value increases is expected to slow, but not decrease altogether. So sitting on the fence could cost you more in rent and mean you miss out on home value appreciation.
Finding an Affordable Mortgage
After record-low mortgage rates under 3%, first-time homebuyers may be hesitant to buy with today's rates. However, the long-term overview shows that mortgage rates 30 years ago hovered between 6%-7%. And today's 5.4% is relatively affordable, especially in view of rising rent prices.
A locked-in mortgage rate means a predictable, consistent monthly payment that's building equity for your future. Qualified homebuyers can also look into adjustable-rate mortgages (ARMs), rate locks, or rate-buydown programs to secure the best financing available. Read our previous post on how ARM financing helps make home buying affordable. Remember that you are just dating your rate and refinancing is an option in the future. It shouldn't stop you from finding a home you love so you can put down roots.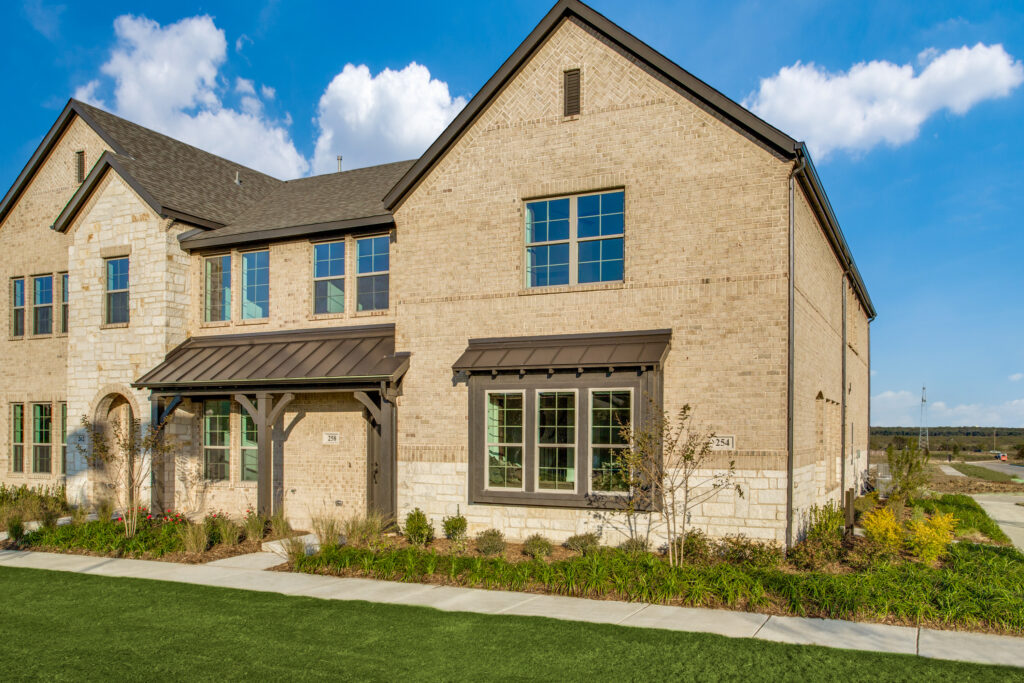 Why a Townhome? Freedom to Own and Roam
People are settling back into routines and healthy rhythms, including work/life balance and an eagerness to travel and explore. Buying a townhome allows owners to travel without the worry of yard maintenance.
Empty nesters may want to cash in on their home's growing equity and downsize to an easier-to-manage townhome. The lock-and-leave lifestyle means young professionals can travel for business or retirees can fulfill their travel bucket lists with less hassle.
Community amenities like pools, playgrounds, fitness centers, walking trails, and dog parks provide opportunities for exercise, family memory-making, and neighborly connections. Master-planned communities like The Grove in Frisco and Viridian in Arlington offer extras for residents, including award-winning amenity centers and social events. Many of CB JENI's townhome communities in DFW are just miles from walkable tree-lined parks and highly-ranked school districts.
For many Dallas-area residents, job opportunities are growing, income is climbing, and the time to invest in a thriving housing market is now! Search our communities that are coming soon and the availability of move-in-ready townhomes.